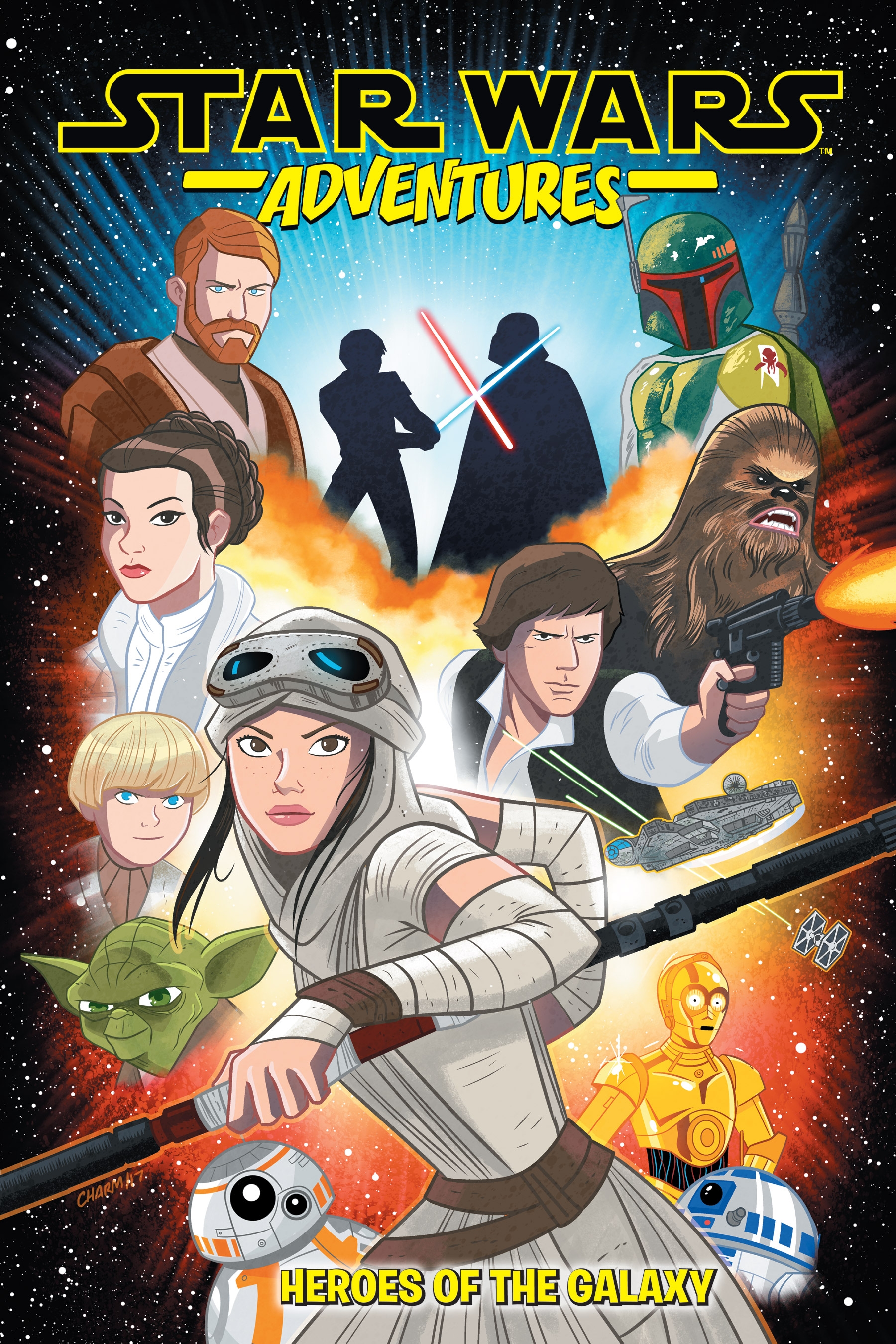 Star Wars Adventures takes place in the same Star Wars universe that most fans are familiar with. It's an anthology, so there isn't one story. There's a story about Rey helping Unkar Plutt get away from kidnappers, a story about someone stealing from the Jedi, and a fight story. It features big Star Wars characters such as Rey, R2-D2, and C-3PO.
I knew I wasn't going to like this book from the first page in which the author breaks the fourth wall immediately to have C-3PO and R2-D2, who he spells as "Artoo-Deetoo," talk to the audience. The anthology stories and the illustrations are bland and forgettable. They doesn't add anything to the Star Wars universe of note. The only thing I really liked from the book was that C-3PO's dialogue seems like something he would say, but that's just completely ruined when I remember he's just talking for a pointless fourth wall break. If you're not a Star Wars fan, you might not get as annoyed as I am, but then you'd just be confused as to who the characters are. I can only see young kids enjoying this book, so I'm left wondering why this book got placed in the teen section.
The big Star Wars characters such as Rey, R2-D2, and C-3PO were memorable in an otherwise forgettable book. Since most people are already familiar with them, it doesn't take a lot to make them stay in someone's mind.
Reviewed by Payton, Grade 10, Glen Allen Library