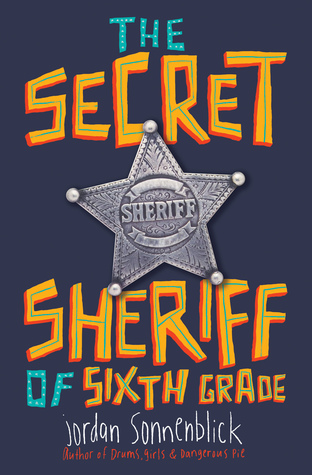 The first year of middle school offers a great number of opportunities. There are opportunities to get acquainted with other students, and unfortunately, there's also the chance of making enemies. It was the latter for sixth-grader Maverick Falconer. Because of the toy sheriff's badge that his late father had given him, Maverick believes that it is his responsibility to stand up for others and bring justice to his school. However, he'll soon find out that there's more to being a hero than acting tough.
The Secret Sheriff of Sixth Grade had really hit home for me. The number of sensitive topics that this novel had covered was astonishing. I really wasn't expecting it when I had first chosen this book to read. Subjects such as alcoholism, physical abuse, and loss were discussed through Maverick's eyes. His story was a heartbreaking but endearing read, and I had really enjoyed it.
Maverick Falconer's character's development throughout the story was brilliant. In the beginning, Maverick had been somewhat naive, and he didn't really understand what being a hero meant. He relied on comic-book characters like Spider-Man and Captain America to set an example for himself. However, in Maverick's world, no one had superpowers, and no one could fly. Maverick had to find out what being a hero really meant.
Reviewed by Jessica, Grade 9, Glen Allen Library