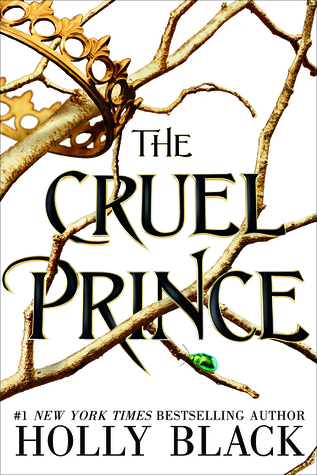 Jude and her twin Taryn, along with her half-sister Vivi live in a white picket neighborhood with their mother and father. This picture perfect life is destroyed when the past finally catches up, and the three sisters are forcibly moved into Faerie, a world of immortal creatures and magic. In this world where humans are second class, Jude learns to keep her head down. With one outburst she is thrust into the game of kings and queens, where she unravels a scandal that could change the Fae society forever. Her one advantage against the Fae? Her ability to lie, something the Fae are unable to do.
This book has several plot twists, with little clues hidden throughout the novel that come together to make a plot twist that feels like a mystery solved, rather than something forced. I particularly liked how Holly Black introduced aspects of the Fae lore, and explored the implications to further the plot in a way that made the novel flow. The main characters are fleshed out, but not so much with the reoccurring side characters, which was a bummer because they were interesting to me. My favorite part about this book is how Holly Black is able to capture the essence of a bittersweet relationship. Although at some places in this novel things felt clunky, this book is one of my favorites.
The most memorable aspects of this book was the internal struggle Jude goes through in her quest. The progression and development of Jude's character happens seamlessly, and was shown not only in internal dialogue, but in her actions as well.
Reviewed by Eric, Grade 10, Libbie Mill Library