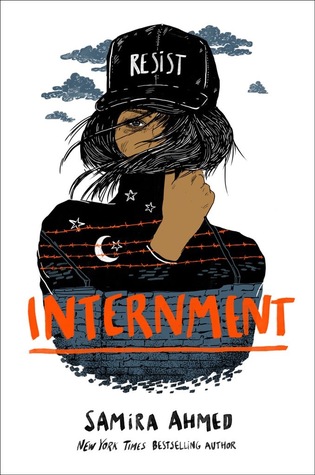 Click here to place a hold on this book.
This book is about a 17-year-old girl named Layla Amin, who is a Muslim in a dystopian American society where members of that demographic are persecuted greatly. One day, government officials come to her house and tell her family that they must leave immediately to go to an internment camp in California. At the Camp Mobius, Layla, along with hundreds of other Muslim Americans, are contained in a confidential area surrounded by electric fences. Their rights are taken away as soon as they step through the doors, and the punishment for going disobeying the rules are extremely severe. These punishments do not waver the protagonists, as Layla and her new friends Ayesha and Soheil attempt to hatch a plan to escape from the facility.
I am in great awe about how well the plot of the novel was planned out. I believe that the story flowed very well, while the author also included a lot of twists and turns that were very unexpected, which left me unable to put the book down. There were no dull or boring moments; each chapter had a lot of action and dialogue that was very important for the development of the story. I also liked how the author incorporated humor into the novel, even though the main message of the story is very important to understand. Most of the main characters were teenagers, so the bickering they had with each other gave them a little bit of unique personality.
The most memorable thing about this book was the emotion that a lot of the characters had about the situation. Especially in a situation like this, it requires a lot of self-confidence to make a stand against something that is morally wrong. Throughout the whole novel, numerous characters showed so much in resilience and bravery in everything they did. This novel is extremely inspiring and will make any reader feel like they can accomplish anything.
Reviewed by Griffin G., Gayton Library