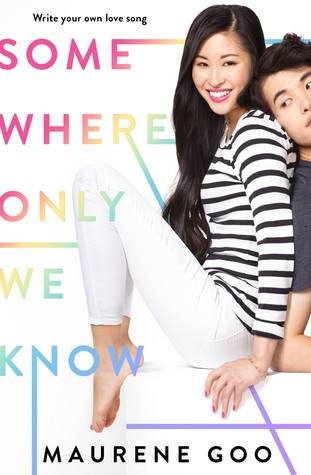 Click here to place a hold on this book!
Who knew that the world's famous K-pop star would fall in love with a normal teenage boy? It all begins with the desire to devour a hamburger. Lucky, known for her perfectionism on stage and for her luscious voice, decides one night to wander across the streets in Hong Kong for some delicious food (in her case, a hamburger). Meanwhile, Jack, a teenage boy, is on a secret "mission" for his so-called job, snapping never-seen-before pictures. When the two characters cross paths, love sparks in the air as they venture in the city. Around town, both Lucky and Jack experience the tasty food, wonderful showings, and freedom. However, there is a twist: Lucky puts on a fake identity known as "Fern" so she can live her life with Jack, but she doesn't realize that Jack has already discovered the true her. How will this night end as secrets hang in the air?
Goo organizes the story in a fashion where the readers can peer into the thoughts of both characters, Jack and Lucky. I like how she describes each scene with detailed and vivid imagery, such as the landscape of Hong Kong and the hubbub in the streets. This story was on the cheesy side as I anticipated most situations. However, overall, Goo does an amazing job writing the story with a few interesting plot twists. If you are up for a cheesy, romantic novel, I would totally recommend reading this book!
The opening chapter was the most memorable scene of the book because I felt exactly like Lucky, running around the hotel frantically. The author opens the book by describing the hotel, Lucky's emotions, and her role as a famous K-pop star in a way where the reader is sucked into the same world.
Reviewed by Allyson, Twin Hickory Library