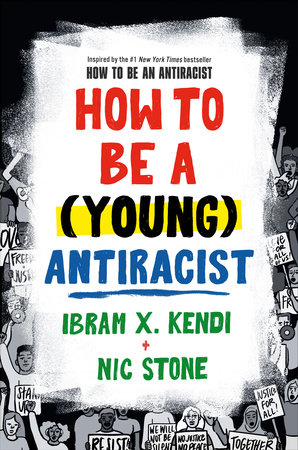 How to Be a (Young) Antiracist is a story about how racism was created, and how it affects our lives, as well as how we can stop it. The first part of the book talks about the definition of racism, and the thoughts and ideas people have about themselves, as well as other people. The second part of the book explains how racism can affect people, whether it is based on race, gender, or culture. In the last section, the book lays out how ordinary people can work with themselves, and others, to demolish the ugly building of racism, and create a better future.
This book is told from the perspective of Dr. Ibram X. Kendi, which I thought was clever. The narrator, who is Nic Stone, tells you the stories of your (Ibram X. Kendi's) life and the revelations you had about racism along the way. It is the first book I have read that is told from a second person point of view. The authors also used lots of slang words which is something I haven't seen in a lot of books. I found that in the beginning of the book I didn't really understand what was going on, but as I read deeper into the story it started to make sense. The bit about how both segregationists and assimilationists can be harmful really intrigued me. It also was fun for me to read the little notes that the author had on each page. This book was a very attention grabbing story and I didn't put the book down until the end.
A part of the book that resonated with me is where the author is talking about the origins of racism. I always thought that racism has been around forever, ever since people realized that some people have different skin color than them. However this book showed me that race, and therefore racism have only been around for 400 years. It goes on to explain that in those 400 years racism has transformed our minds and society. I thought this was incredible because that means that with enough work, we can perhaps erase racism entirely, which is something I had never thought to be possible.
Reviewed by Tristan M., Twin Hickory Area Library